Photos and some analysis of the anti-Romic fight against environmental racism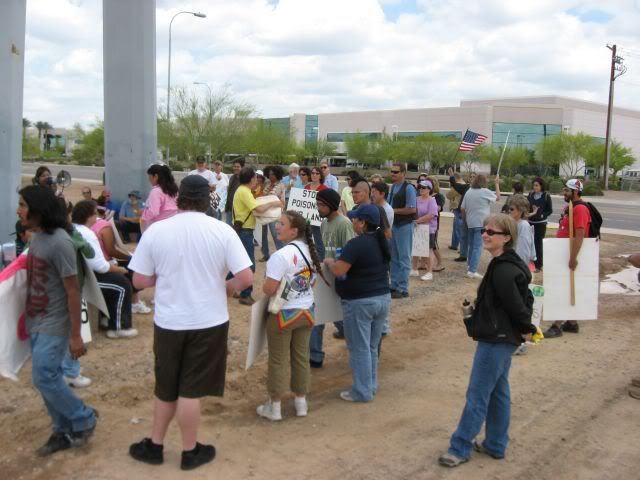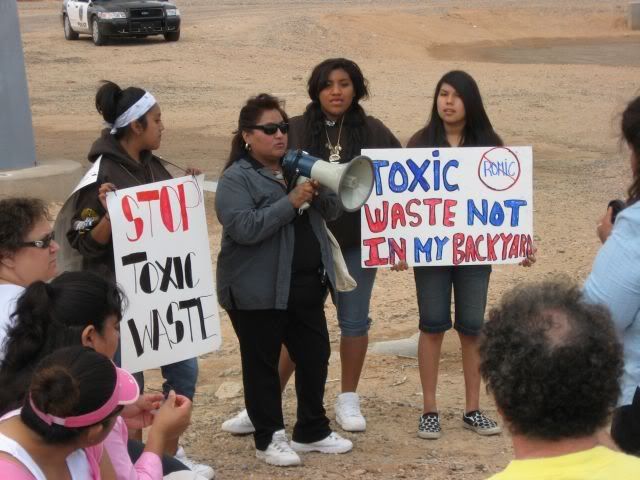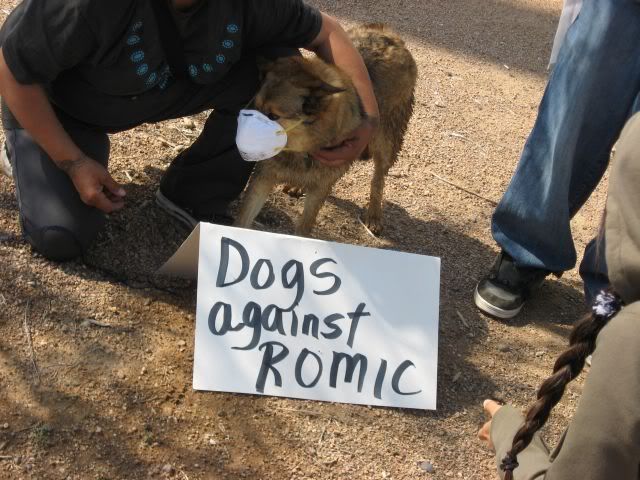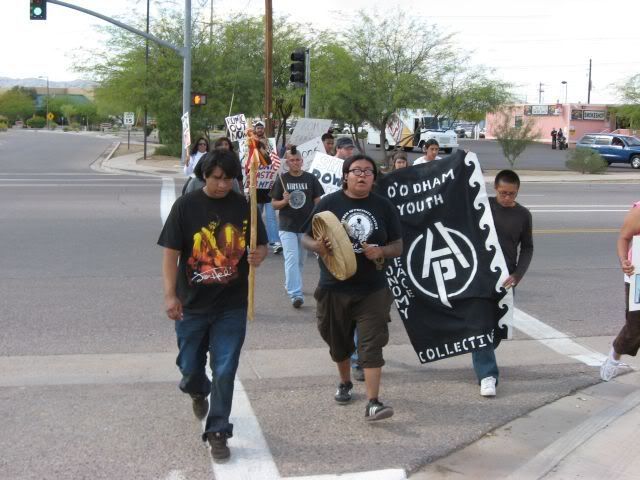 A comrade of mine has a new blog that focuses on the various conspiracies between the politicians, bureaucrats and capitalists in our beloved city, which is undergoing several major gentrification projects right now, largely centering around this yuppie-socialist light rail project. He has posted a fine article on the increasingly toxic environment here in Arizona, which includes an overview of the anti-Romic struggle, in which several native organizations, with the help of what seems like a pretty good direct action based group,
Green Action
, is fighting environmental racism on the Gila River reservation. I went to their most recent protest this weekend and I took some pictures, so I thought I would post some of them here and recommend his article for context.
Check it out here:
"If the heat doesn't kill you..."
Labels: blogs, environment, gila river, local, native